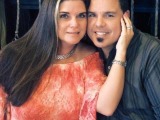 This recipe comes from Ellie Krieger on the Food Network. Corn cereal crumbs and crushed crackers create a delicious coating. The yogurt tenderizes the chicken. A light spray of olive oil before baking guarantees lightly crispy results.
Directions
Preheat oven to 375 degrees F. Lightly spray a baking sheet with olive oil.
Combine the crackers and corn cereal crumbs, sesame seeds, cayenne, and garlic powder in a shallow bowl and reserve.
In a large bowl, combine egg whites, yogurt, Dijon mustard, and salt.
Add the chicken pieces and coat thoroughly with the yogurt mixture.
One at a time, dip the chicken pieces in the cracker mixture, packing crumbs onto chicken.
Arrange the chicken on a baking sheet and spray lightly with olive oil cooking spray.
Bake for 35 to 45 minutes, or until juices run clear when chicken is pierced with a knife.