Prep 15 mins
Cook 45 mins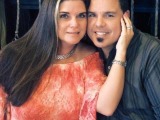 This recipe comes from Ellie Krieger on the Food Network. Corn cereal crumbs and crushed crackers create a delicious coating. The yogurt tenderizes the chicken. A light spray of olive oil before baking guarantees lightly crispy results.
Directions
Preheat oven to 375 degrees F. Lightly spray a baking sheet with olive oil.
Combine the crackers and corn cereal crumbs, sesame seeds, cayenne, and garlic powder in a shallow bowl and reserve.
In a large bowl, combine egg whites, yogurt, Dijon mustard, and salt.
Add the chicken pieces and coat thoroughly with the yogurt mixture.
One at a time, dip the chicken pieces in the cracker mixture, packing crumbs onto chicken.
Arrange the chicken on a baking sheet and spray lightly with olive oil cooking spray.
Bake for 35 to 45 minutes, or until juices run clear when chicken is pierced with a knife.
Reviews
Most Helpful
Decidedly spicy, we loved this! Needed 30 Whole-Grain Wheat Thins to yield 1/2 cup. I tried halving the recipe, but needed more than 1/2 cup of mixed crumbs to coat thoroughly, while I had lots of yogurt coating left over. Because I made chicken thighs, I baked for 45 minutes. Made for Zaar Chef Alphabet Soup tag game.

Excellent! I used black pepper & Goya Adobo (black pepper garlic seasoning salt) in place of salt & cayenne. I used Ritz crackers and otherwise followed the recipe & sprayed lightly with butter flavored cooking spray. I also let the chicken soak up the yogurt/egg mixture in a ziplok bag for about an hour or two prior to coating with crumb mixture. Very good, we'll be making this again. Thanks for posting.
Loved. Easy, tasty, great combination of flavors. I did add a bit more cayenne, but that is me, I love spice, but just a bit more. Very very good. Came out perfect. Can't say anything more. Just a great recipe and will definitely make it again. I love fried chicken, but will not make it the traditional way and this was a great flavorful alternative that really was perfect flavors. Thx!!