3 Reviews
Brilliant!!! so so handy, and always so rewarding to make pantry stock. Thanks for sharing.

I love these! I tried red and yellow onions for this recipe. This took about 6 hours in my toaster oven set at 150 degrees (the lowest it would go.) I didn't leave the door open, but checked on them often, so I guess that circulated the air enough. Thank you for sharing!

Wow, this is good! much more flavor than the store bought flakes. I put some on top of the mac & cheese I made last night, cause their so fresh, they tasted wonderful and gave the dish a nice crunchy texture with it. Thanks Rita, every cook should keep these in their pantry!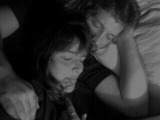 Oven Dried Onion / Garlic Flakes