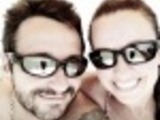 Here's and easy weeknight dish. Serve with warm bread and salad and it makes a great meal.
Directions
Preheat oven to 375F.
Combine soup, water, rice, 3/4 teaspoon dillweed, and pepper in 13X9 baking dish.
Arrange chicken pieces on top of rice mixture.
Cover tightly with foil and bake for 45 minutes.
Sprinkle chicken with crackeers, paprika, and remaining 1/4 teaspoon dillweed.
Drizzle with butter and bake 5 to 10 minutes or until chicken is tender.
Season to taste with salt and pepper.
Reviews
Most Helpful
Turned out bland and mushy. Even the baby wouldn't eat it! Pass this one up.
This turned out very good, I used spanish paprika it went well in this dish. it was fast to prepared and we enjoyed it. Thanks.

Good comfort food on a cold night. I would increase the oven time by about 15 minutes since my chicken was a little pink inside.