teresas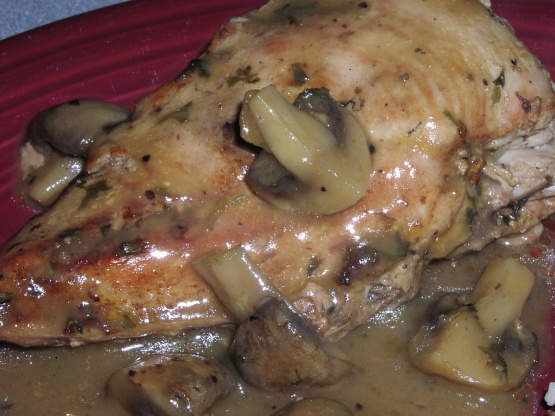 Also for: Doves, quail, snipe, woodcock, grouse, pheasant & rabbit

What an excellent tasting dish! I prepared it with pheasant. DH thinks this may well be his favorite way to eat pheasant now. We don't really care for canned mushrooms so I made it with fresh. Just cut them in quarters and threw them in. I served it with wild rice. Like I said it's excellent. Thanks Iowahorse for posting.
Season teal breast halves with salt and pepper.
Melt butter in a black iron pot and brown breast halves.
Remove to baking dish.
Add flour to butter in pot, stirring well.
Brown a little or not, your taste.
Slowly add chicken broth and sherry.
Season to taste.
Blend well and pour over teal.
Add mushrooms and parsley.
Bake at 350 degrees for 1 hour in a covered baking dish.
Serve with wild rice.
Also for: Doves, quail, snipe, woodcock, grouse, pheasant& rabbit.