ImPat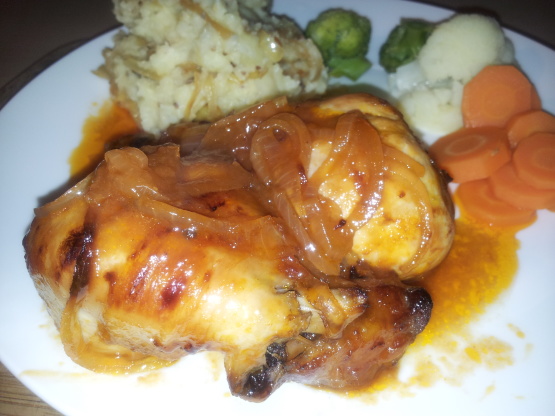 The homemade barbecue sauce is a perfect balance of sweet and sour with the tang of onion and mustard.
Heat a small amount of oil in a large skillet; fry chicken until browned. Drain; place chicken in a 13-in. x 9-in. x 2-in baking dish.
In a saucepan, saute butter in onion until tender; stir in remaining ingredients. Simmer, uncovered, for 15 minutes. Pour over chicken. Bake at 350° about 1 hour or until chicken is done, basting occasionally.