lazyme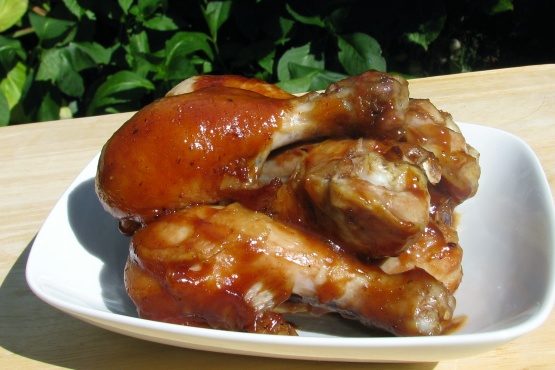 I found this recipe on about.com as a crock pot dish. I modified it for the oven. It's simple enough that my 14 yo son made it by himself.

This was DELICIOUS and super easy to make! We followed the recipe exactly as written and it was perfect! Definitely going to make this again. Thanks for sharing!
Heat oven to 350.
Place chicken in 13x9 pan. You can leave the skin on or remove it -- it's good either way.
Bake 30 minutes.
Drain off grease.
Mix remaining ingredients and pour over chicken.
Bake 30 minutes longer or until cooked through.
Note -- I sometimes add more chili sauce to vamp up the flavor. And if you run out of garlic, as I did, you can substitute 1 tsp garlic salt.