Oven-Baked Walla Walla Sweets (Onion)
Bergy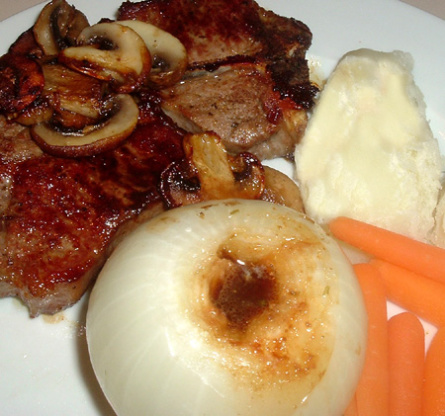 When I lived in Washington, we had these regularly when the Walla Walla "sweets" came in. They are deliciious and it's so simple! Makes a great appetizer or side dish.
Preheat oven to 350°F.
Peel outer dry skin from onion and wash.
Cut hole in top of onion large enough to put boullion cube and butter.
Fill with cube with butter then boullion cube or crystals.
Place onion on aluminum foil and wrap around onion with slight "vent" in top.
Bake for 1 hour.