Oven Baked Thai Style Fish Cakes
Peter J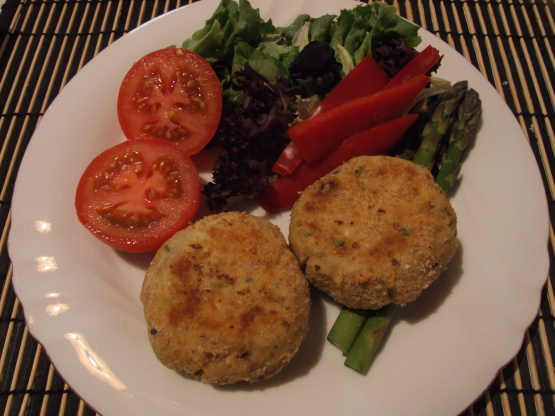 I found this while looking for recipes to use all the fish we've been catching. It's similar to Russ's Crab Cakes he makes and just as good. We cooked ours in a little oil in a pan 9no oven) but have submitted the original recipe.
Spray a baking tray with spray oil.
In a mixing bowl combine first 7 ingredients. Mix well.
Divide into 8 equal round cakes.
Coat with flour, then dip in egg and finally coat with the crumbs.
Place cakes on prepared tray; chill for 10 minutes.
Meanwhile preheat oven to 190c.
Spray cakes with oil and bake, turning once (spray again). They will take about 30 minutes in total to cook.