Prep 20 mins
Cook 1 hr 30 mins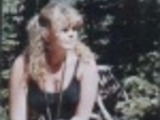 A delicious change from the typical beef stew. Serve with crusty french bread slices. Wonderful, thick, filling meal for a cold day.
Directions
Brown meat half at a time in hot oil.
Stir flour into drippings left in the pan.
Stir in undrained tomatoes, garlic, bay leaf, sugar, bouillon, thyme, oregano, hot sauce, water and salt.
Cook and stir until thick and bubbly.
Combine meat, sweet potatoes, onion, and green pepper in a 3 qt casserole dish.
Stir in tomato mixture.
Bake, covered in a 350°F oven for about 1 1/2 hours or until meat and veggies are tender, stirring occasionally.
Remove bay leaf.
Stir in peas.
Bake 5 to 10 minutes more.
Most Helpful
A very nice stew. I was out of green pepper, so left it out. I don't think it made a big difference, although I will add it next time. I loved the sweet potatoes in this. The sauce this made was wonderful! Will be making this again.

We all loved this dish. This to me is comfort food, just the right ampount of 'hot' and the sweet potato addition is a winner, I served it with another 'zaar recipe Chicken Rice Pilaf (25087) went together well. Thanks for another goodie Karen! =)

We have made this often over the years. To combat the over cooked sweets and have tender pork is really quite easy. Cook the stew less the sweets for a half hour or so, then stir in the sweets and cook for another hour. Tender pork and just right sweets!