Oven Baked Panko Breaded Eggplant
Debbwl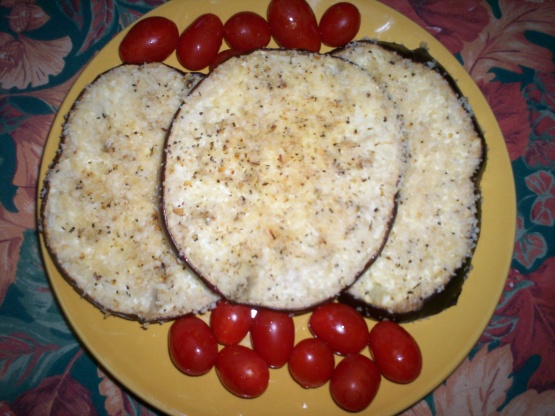 Eggplant sliced and coated in fat-free yogurt dipped in panko bread crumbs and baked crispy in oven.
Slice eggplant lengthwise into fairly thin slices. Season yogurt and panko breadcrumbs with desired seasonings.
Coat both sides of eggplant in yogurt.
Press coated eggplant into panko bread crumbs pushing down into mixture to get even coating.
Place onto cookie sheet (use Pam olive oil spray or olive oil to coat sheet).
Drizzle both sides with of breaded eggplant with olive oil.
Place in oven at 350°F for 15 to 20 minutes Take out and flip each eggplant and return to Oven for 20 minutes or desired crispness.