NELady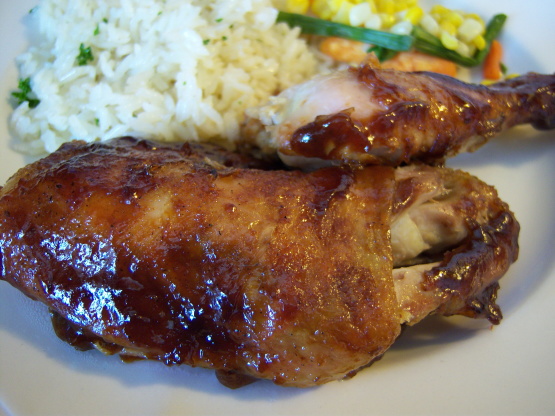 This a 4th of July recipe that I made on a rainy holiday. Also perfect for any time.

This was very good bbq chicken! I did not make this for a group just me and my husband so I used two chicken breasts instead of the chicken thighs and scaled down the spice and bbq sauce quantities. It was very moist and flavorful! The cinnamon is the secret! It really makes this recipe! Thanks for posting!
Wash chicken legs/thighs pat dry. Align in pan apply salt and pepper.
Place in oven covered with foil so the chicken can sweat at 350°F Cook for 30 minutes.
Combine the other 4 ingredient apply to chicken through out bake until jucies run clear.
Drain off juices apply BBQ sauce cook for 20 minutes. Let cool for 15 minutes and serve.