Oven-Baked Balsamic Cherry Tomatoes With Rosemary
LifeIsGood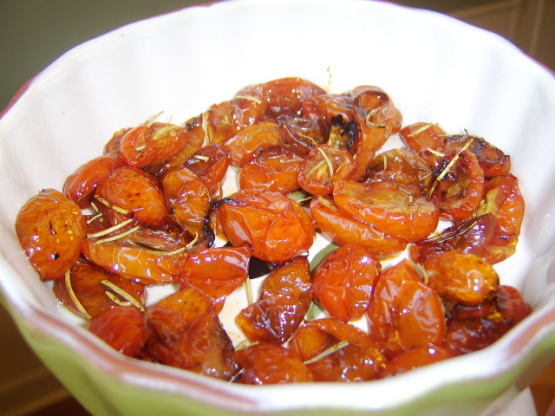 We made this recipe for my mum's bday buffet and it was so beautiful and so tasty that I just had to share it here. It makes for a wonderful side dish or appetiser that looks beautiful and tastes great! The original recipe comes from the German Women's magazine "Brigitte". I hope youll enjoy it!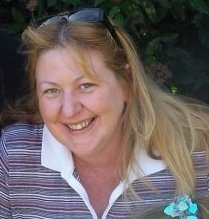 Top Review by Jubes
* Reviewed for Aus/NZ Forum Recipe Swap December 2010 * Easy and delicious. I made half the recipe and was enjoyed by my family. The roasted tomatoes blend perfectly with the sweet balsamic. A gluten-free recipe as written too. A lovely rustic tomato dish.......... Delicious! :) Photo also to be posted
Chop the needles from 2 of the 3 rosemary sprigs. Leave the thrid one intact.
Combine all the ingredients in a suitable oven-proof dish (I'm sorry, I forgot to measure mine).
Gently mix so that everything is evenly distributed.
Bake at 200 °C/ 400°F in the preheated oven for 20-30 minutes.