3 Reviews
Final outcome is wonderful.. I used Splenda brown sugar and it was fine in the crust but a little sweet for my taste in the topping. I will cut that to 1/3 cup. I didn't have wheat germ so I used wheat bran, same amount. the orange zest gave a lovely flavor. Also I didn't have choc chips but I did have premelted chocolate which I spread over the crust. That was a good choice lol.. I pressed the crust ingredients pretty firmly into the baking dish. I used raisins instead of date, because that's what I had. And used almost a full cup of the apricots. All in all, it worked out very well and will make it again.

I saved this recipe quite a few years ago... and finally made them today. Let me say, it's a labor of love and so very worth it! They are AWESOME and any outdoorsmen would feel blessed to be sent out for the day with these in his lunch. Thanks for sharing, Sherrybeth!

These bars are very dense and filling. Perfect for camping or hiking on the trail. I brought a batch to Yellowstone and whenever we were hungry we snacked on one of these until our next meal. They worked out great.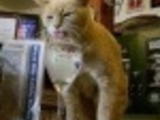 Outdoorsmen Bars