Outdoor Barbecued Tandoori Chicken
Alia55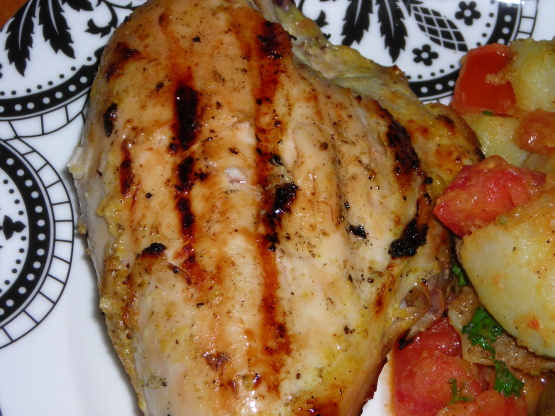 Very tasty grilled chicken. This can marinade for as little as 8 hrs, but the longer it marinades the more tender it is.
Prepare marinade: In a large mixing bowl, combine all ingredients.
Add chicken, mix gently and refrigerate at least 24 hours.
Place chicken with a light coating of marinade in a shallow roasting pan and bake in 350F oven 30 minutes, basting occasionally with remaining marinade.
Grill on BBQ for 20 to 30 minutes longer or until done.
Serve with lemon wedges.