Outback Steakhouse Potato Soup - Copycat
Chemaine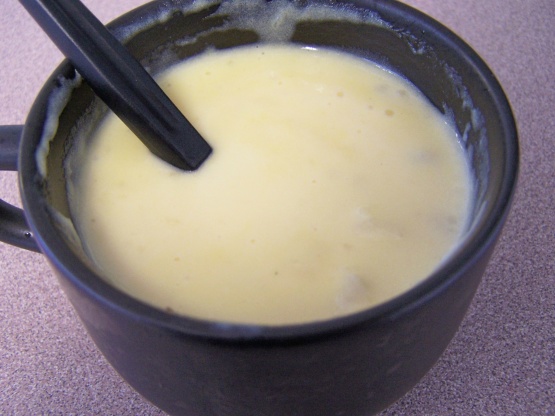 Posted in response to a request; located in an online search.
No where close to Outbacks, the cheese really thru off this recipe. I will stick to my own next time which is a lot closer and more of a potato soup less of a cheese soup. This just looked simpler to make with less ingredients.
Wash, peel, cut potatoes in small pieces.
In medium size pot, barely cover with water, boil until cooked but still firm; drain.
Add milk and cheese to potatoes; cook on low stirring constantly until cheese melts. Season to taste. Do not boil.
Ladle into serving bowls and add toppings of sour cream, bacon bits, shredded cheese, and green onion tops.