Our Daily Bread (Bread Machine)
Prep 15 mins
Cook 3 hrs 45 mins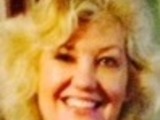 This dense, nutty, slightly sweet wholemeal loaf is our 'daily bread' here at 'Avalon'. It keeps well and toasts beautifully. The consistency is more cake like than bread like - but we like it that way!
Directions
Place all ingredients, except for the sunflower seeds, into the mixing pan in the order recommended for your brand of breadmaker.
In our breadmaker we put wet ingredients first, then dry ingredients, then yeast.
Place sunflower seeds into the fruit and nut dispenser of your breadmaker or, if you don't have a dispenser, keep them aside until later.
Set breadmaker settings to WHOLEWEAT, MEDIUM (crust), and LARGE (size)- this recipe makes a 1250g loaf.
If your breadmaker has a fruit and nut dispenser, set it to dispense the nuts eg NUTS YES.
Press START.
Check the consistency of the dough during the kneading stage and add a little more water or flour if the dough seems too dry or too wet.
If you don't have a fruit and nut dispenser, add the sunflower seeds towards the end of the first knead.
Check loaf again towards the end of the final rise and if necessary, use your hand to form it into a neater shape.
When the BAKE cycle is finished, remove the loaf from the pan and cool on a rack.
To give the loaf a nice shiny finish, spray with spray oil while it is still warm.
Reviews
Most Helpful
fantastic bread! mt favourite from now on!
I love the taste and texture of this bread, especially toasted. I didn't use the LSA mix or sunflower seeds. I also did this by hand, and baked it in 180C oven for about 25 minutes. Thanks Kooka, for the recipe and reminding me what a great time I had in Avalon.