lazyme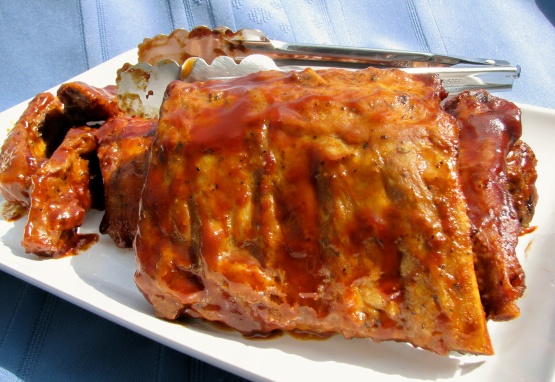 These are very tender when done. I use my own barbecue sauce and if you want more than 1 rack, you can easily lay more ribs on the pan. While they bake go do something else. Enjoy the day!
Preheat oven to 325 degrees.
Line a jelly roll pan with foil.
Cut sinew off the back of the ribs.
Lay ribs onto foil and add 3/4 cup water.
Cover with foil.
Bake for 3 hours.
Raise oven temperature to 375 degrees.
Remove foil from ribs; add your favorite barbecue sauce to ribs.
Bake for another 30 minutes, or longer.