Lalaloula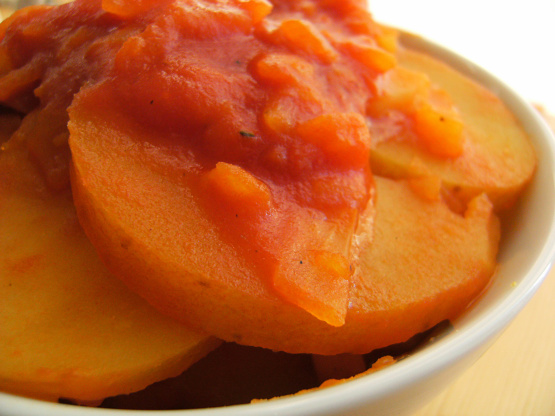 From the Graham Kerr Cookbook. Posted for ZWT 5.

I really liked the texture of this dish, but I found it to be pretty bland. I think I'll make it again soon, but I'm gonna add some herbs and spices. Its a great base dish(: Thanks so much! :D
Peel potatoes, if desired, and slice 1/2" thick.
Heat butter in a saucepan. Add onion and cook until golden brown.
Add potatoes, tomato sauce and water. Season to taste.
Cover and simmer until potatoes are tender, about 30 minutes.