Ostkaka (Swedish Cheesecake)
Linky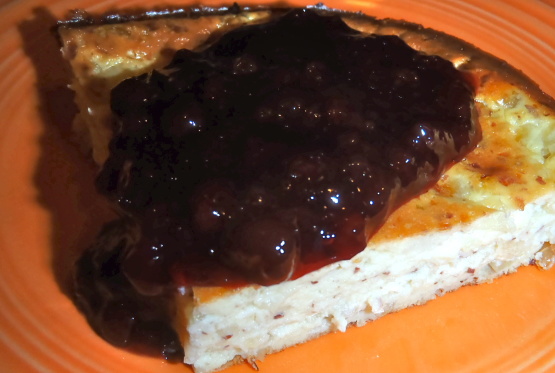 Swedish cheesecake is not like American cheesecake, but it's still very yummy. Serve it with a fruit compote such as apple or lingonberry strawberry conserve (see my recipe).

Top Review by Linky
This was terrific! I don't like regular cheesecake b/c it's sooo sweet (even though I like all the ingredients). When I saw that this included almonds, I was hooked. As another reviewer mentioned, this is not very sweet by itself. I served it with lingonberry/raspberry sauce. (By the way, I used finely ground almonds b/c I did not know what else to use!)<br/>made for ZWT9 Soup-a-Stars
Preheat oven to 425°F.
Whip the eggs until fluffy.
Stir in sugar, flour, and cottage cheese.
Fold in the almonds and amaretto.
Butter or spray a 9" x 13" casserole.
Pour into pan. Bake for 1 hour.
If cheesecake starts to get too brown, cover with foil.
Best served warm with fruit compote.