Orzo With Parmesan Cheese
vrvrvr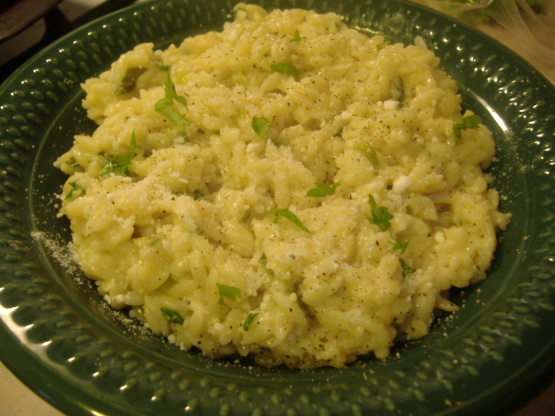 A lovely side dish -- from "What's For Dinner" by Maryana Vollstedt. (Note: if you find your orzo sticking to the bottom of the pan after cooking, just remove from the burner and place on a hotpad with the lid on -- let it sit about 5 minutes, then stir.)
Easy and tasty side dish! Was very creamy and would pair well with chicken. Really quite a pretty dish, too, with the fresh parsley. Thanks so much for posting this; will definitely make again!
In a saucepan over medium heat melt butter.
Add onion and garlic, saute until vegetables are soft, about 5 minutes.
Stir in orzo.
Add chicken stock and bring to a boil.
Reduce heat to low and cook covered until liquid is absorbed, about 18 minutes.
Add cheese, parsley, salt and pepper.
Stir until cheese is melted.
Serve.