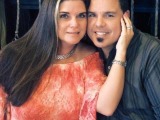 From Taste of Home Magazine.
Make and share this Orzo Shrimp Stew recipe from Food.com.
Directions
In a large nonstick skillet or saucepan, bring broth to a boil.
Add the broccoli, tomatoes and orzo.
Reduce heat; simmer, uncovered, for 5 minutes, stirring occasionally.
Add the shrimp, salt and pepper.
Cover and cook for 4-5 minutes or until shrimp turn pink and orzo is tender.
Stir in basil and butter.
Reviews
Most Helpful
We didn't know what to eat tonight so at the last time I decided to do it. It was easy. My BF peeled and deveined the shrimps. I used regular chicken broth, and I think I'll buy reduced-sodium next time. I didn't add salt, pepper, basil and butter. It was good like that. A complete meal :) Thanks Juenessa :)
Get Healthy Your Way