Ms B.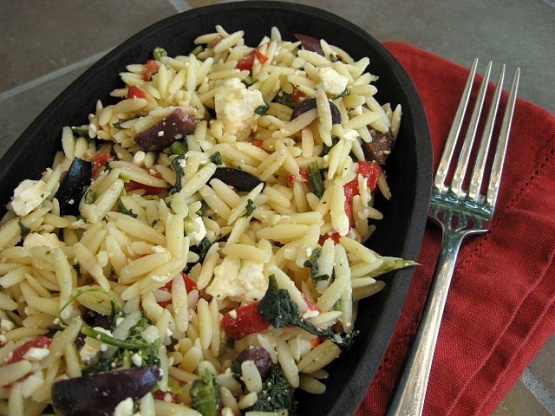 A nice addition to any BBQ or buffet.

Excellent recipe! I didn't use the spinach, though--just the orzo mixture. I also replaced the roasted red peppers with marinated artichoke hearts. For my vinaigrette, I just mixed olive oil and red wine vinegar with a bit of kosher salt. It was excellent and very refreshing. Thanks!
Toss all ingredients with the orzo.
Chill or serve immediately.