Prep 10 mins
Cook 15 mins

This recipe is originally from Rachael Ray of the Food Network, but I have tweaked it to my taste. It is delicious and easy to prepare because it is all done in one skillet.
Directions
Heat a medium skillet over medium high heat and add oil.
Add garlic, shallots, zucchini and carrots and saute for five minutes.
Add chicken broth and bring to a boil.
Add orzo and bring to a boil, cover and reduce heat to medium.
Cook, stirring occasionally until pasta absorbs the liquid and is al dente in texture, about ten minutes.
Uncover and stir in cheese, parsley and peas.
Season with salt and pepper to taste.
Most Helpful
made this tonight and it was well enjoyed by all. i did make a few changes for what i had on hand. i sub chopped broccoli for the zucchini (only had big chunks in the freezer) and i had roasted garlic that needed to be used up. i will make again with the shredded or small dice zucchini or summer squash. I can't wait for the summer garden. will make again & again. thanks for the post!will add shrimp to make a meal with a salad and garlic bread. my mouth is watering....

Marie, I think three cups of stock was way too much for one cup of orzo. It took 30-40 minutes to soak all the liquid up and then the orzo was so overcooked no one liked it. The premise of this recipe is good so I'll try it again with 1/2 the liquid and I will add basil, parsley, and much more garlic. It does have potential.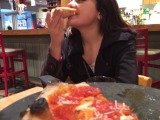 I have never commented on it, but I have made this recipe a handfull of times now, so easy and such a yummy versatile side. I don't use shallots but thats just my prefrence.. I very very delicious dish.