3 Reviews
I just had to give this a try since I hadn't ever heard of using tater tots in Nachos before :) It was fabulous though and especially with Nacho Dip over top in place of salsa. I also used Homemade Taco Seasoning since I don't use store brought brands anymore. We all loved it! Our company was very pleased! Thanks for sharing this unique recipe!

This was very easy to prepare and went over well with everyone! Thanks for sharing.
What a fabulous idea!! I simply adore Nachos and love trying loads of variations. These were so great, they disappeared quickly! Loved all the toppings and it made a nice change to normal chips having the tater tots there.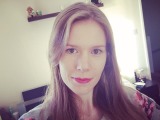 Ortega's Tater Tot Nachos