Ortega's Tater Tot Nachos
Prep 15 mins
Cook 15 mins
YUM! is the word to describe this recipe!! I had something similiar at dinner one night as a appetizer and it comfort food all the way! Try and enjoy!! I found the recipe on www.ortega.com.
Directions
Follow directions on taco seasoning packet to prepare beef (add onion to beef); drain fat and hold warm while heating up remaining ingredients.
Deep fry tater tots according to package directions; drain.
Meanwhile heat refried beans until hot.
When ready to assemble, place tater tots on a large platter and top with taco meat, refried beans, cheddar cheese then top with lettuce. Sprinkle tomatoes and green onions on top. Serve immediately with sour cream and salsa.
Enjoy this great comfort food!
Most Helpful
I just had to give this a try since I hadn't ever heard of using tater tots in Nachos before :) It was fabulous though and especially with recipe#56423 over top in place of salsa. I also used Recipe#121415 since I don't use store brought brands anymore. We all loved it! Our company was very pleased! Thanks for sharing this unique recipe!

What a fabulous idea!! I simply adore Nachos and love trying loads of variations. These were so great, they disappeared quickly! Loved all the toppings and it made a nice change to normal chips having the tater tots there.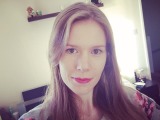 This was very easy to prepare and went over well with everyone! Thanks for sharing.