Original Ann Landers Meatloaf
MARGO P.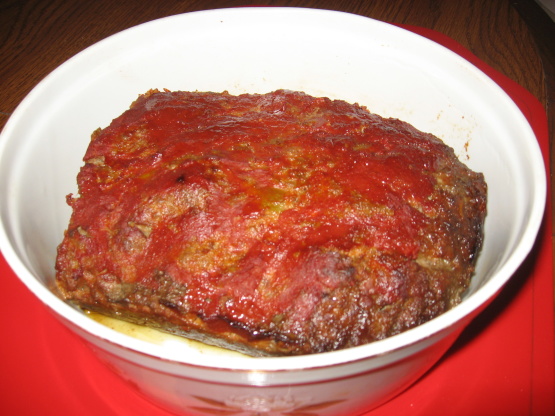 This is the original version my mom handed down to me and has been one of my family staples since the 70s. I occasionally add other ingredients such as bell pepper or fresh onions, or top with bacon or cheese slice triangles. Sometimes I substitute saltine cracker crumbs to give it a different texture. My favorite part is meatloaf sandwiches from the leftovers.
Preheat oven to 350 degrees.
Mix all ingredients except tomato sauce.
Shape into loaf and place in ungreased pan.
Pour tomato sauce over loaf.
Bake for one hour.