Oriental Waikiki Chicken (Inspired by Nancy and dale!)
Rita1652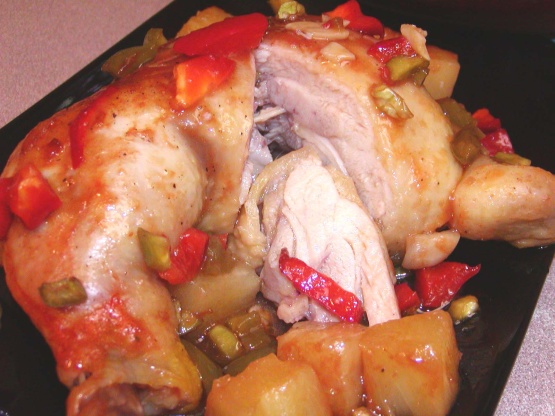 I ate two great recipes from Nancy Sneed and dale! and thought "why not combine them"? It was a huge success today! I'm not looking for reviews for this, just wanted to share a good idea.

How could I not love this recipe! Honestly, this was extremely tasty. My kind of food! (funny that). I used skinless breasts so I skipped the first step and just placed the uncooked breasts into the sauce and baked it for about 40 minutes. Served over rice. Loved that sauce!
Combine all ingredients except chicken.
Place the chicken in a baking dish and cook for 20 minutes.
Pour of the fat and juices and discard.
Pour the sauce over the chicken and return to the oven.
Bake for a further 20 minutes or until cooked.