PaulaG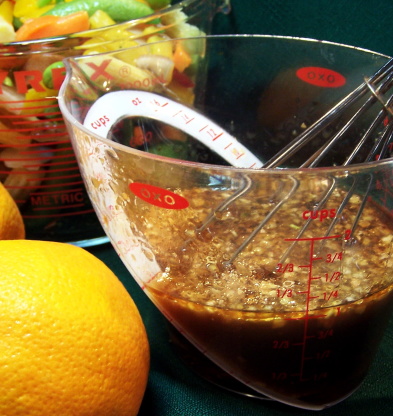 Pretty good! I used it on veggies and pasta. One word of warning though. I didn't have fresh ginger, so I used the powdered stuff. Change it to 2 tsp instead of tablespoons. I knew better, but added too much anyway. Way too much kick!
Combine the first 6 ingredients.
Place the cornstarch into a bowl; whisk the liquid mixture into it.
Set aside, but keep the whisk handy, as you will need to whisk the sauce again just before you use it.
Add this sauce to a wok, full of vegetables, meat, or seafood about 2/3 of the way through cooking.
Stir well to ensure a thorough coating.