PanNan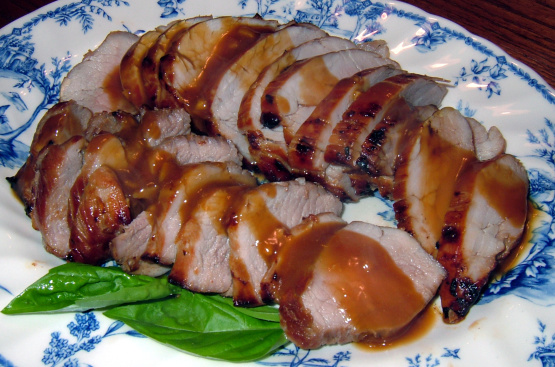 From a long-time friend's cookbook compilation.

This was very moist, though I did make two mistakes. Instead of marinating this for 2 hrs. I marinated this overnight, the 2nd mistake made was that I didn't read the reviews! I would have used lower sodium soy sauce and increased the amt. of pineapple juice because we did find this saltier than we care for. Served this w/recipe#99322 and recipe#43023
Mix fist 6 ingredients for marinade. Marinate meat for 2 hours.
Broil or grill 5-7 minutes on each side.
Heat marinade to boil on stove. Add water and cornstarch mixture to thicken. Not all may be needed.
When meat is done, let rest for 3 minutes. Serve with sauce and rice.