CandyTX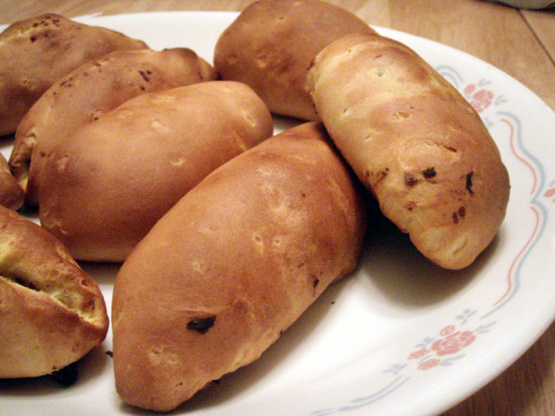 Asian flavored meat pie. It didn't sound that good to me either but for only 3 points a bundle there is a lot of satisfaction to be had in these! I also use this to make typical egg rolls without chopping finely in the food processor. And adding more mung bean sprouts to taste, but this really ups the point value when you deep fry the eggroll.

Sorry 'bout the low opinion of this recipe. My family just couldn't get into eating egg-roll type filling stuffed inside a fluffy biscuit crust. I really wanted to like these because of the whole "ww points thing". We are all fairly unfussy and these just didn't go over with anyone, ended up throwing out the whole batch. =(
Food process 1st four till finely chopped.
Add veggie mixture to browned meat.
Add egg.
Cook till cabbage is soft.
Drain in colander.
Flatten each biscuit between wax paper until about 6 inches round.
Add 1/3 cup filling.
Fold dough over filling envelope style.
Place on non-stick baking sheet. Spray it if you have to.
Bake till golden about 12-15 min at 450°F.