Oriental Marinated Cucumber Salad
Parsley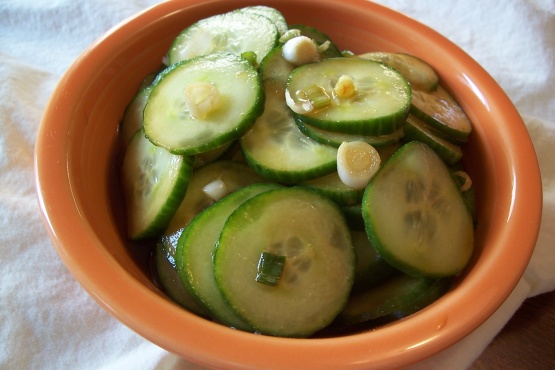 This salad has a sharp, but refreshing taste. I'm going to try different vinegars. From "Good for You" Cookbook - one of the best things I've gotten as a gift!
Combine vinegar, soy sauce, sugar and ginger.
Thinly slice cucumber and combine with green onions in a separate bowl.
Pour dressing on top. Mix well. Chill.