This sauce is excellent with Fried Won Ton or other Oriental finger foods. Great flavor, I sometimes add some Soy Sauce & ginger
Directions
Combine all the ingredients in a saucepan, stirring, bring to a simmer and cook until the jam has melted.
Serve with your Oriental goodies.
Reviews
Most Helpful
this is delicious and so easy to prepare. i did add soy sauce, a few gratings of ginger, and i heated it in the microwave instead of the stovetop. this is a keeper

This was delicious. I made it today to serve with spring rolls, using damson plum jam. We enjoyed it very much. I know that I will make it again. Thanks!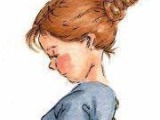 This is an Excellent sauce!