Oriental Curried Rice Salad
Queen Dana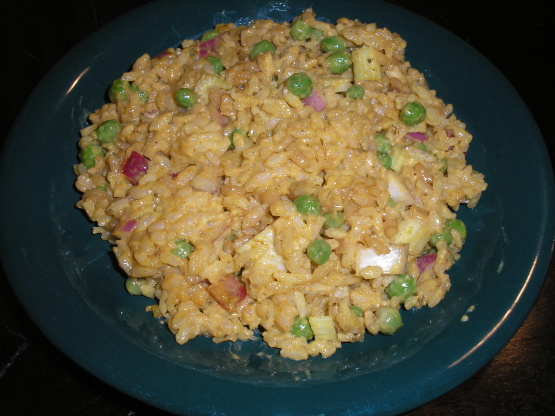 I have taken this salad to many pot lucks and it is always well received. There is a nice mix of flavours in the dressing. I hope you enjoy it!

Loved this salad! To reduce the fat I used a scant quarter cup of oil and kept all the other dressing ingredients about the same and it came out great. Thanks for posting.
Cook the rice according to package directions and cool.
Cook the peas and cool.
Chop celery and onion.
Mix the rice, peas, celery and onion.
While the rice is cooking mix all the ingredients for the dressing.
Mix the dressing into the rice mixture.
Cool for several hours.