Bergy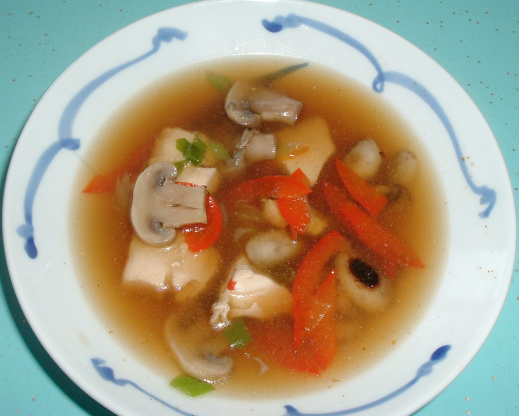 An old fashioned classic with an oriental twist.

Top Review by Bergy
Beeks this is a fabulous tasty soup but I have sent in a query to Zaar about the amount of water - 3 cups seems very little for the amount of veggies and the amount of liquid chicken boullion. with this amount of water it would recult ina very dense small portion for six persons. If this is an error and the recipe is changed I will rewrite the review. I adapted it to 4 sevings and it was perfect
Heat oil in a dutch oven and cook red pepper.
Add mushrooms and garlic and saute until done 3 to 4 minutes;you might need to increase the heat up a little higher.
Stir in bouillion concentrate and water and bring to a boil.
Add chicken and simmer 5 minutes or until done.
Stir in soya sauce,onions,chili powder and sesame seeds.
Serve immediately.