KellyMae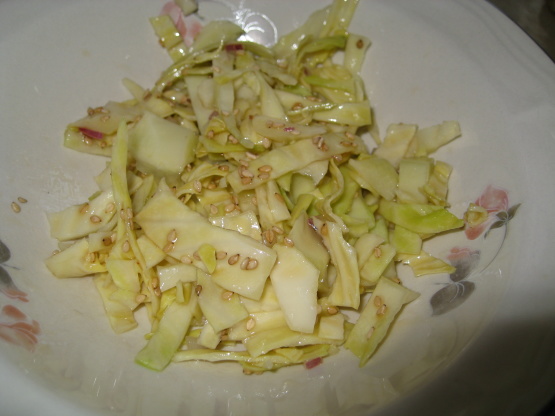 Adapted to serve 4 from South Beach Diet online. Phase 1. I add leftover chicken to leftover salad the next day for lunch.

Excellent. Quick and easy. Crunchy and the sesame flavour really came through. Though I did have to make some substitutions to use what I had on hand. Subbed cider vinegar with a pinch of sugar, and 1 tbsp of minced red onion. Definitely will be preparing this again!
Combine cabbage, scallions, sesame oil and vinegar.
Toss well and chill until ready to serve.
Toss with sesame seeds before serving.