Derf2440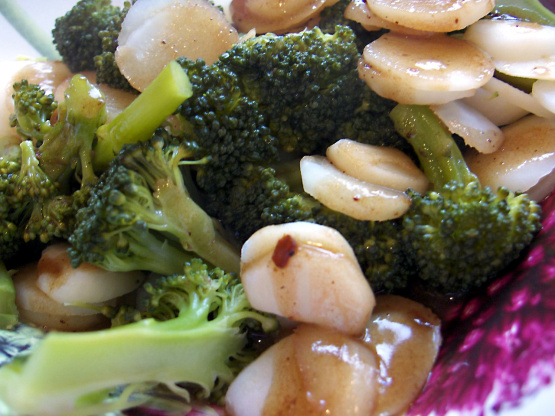 A step above plain old broccoli but very easy.

This is a nice change from all of the cheese type recipes. I didn't have water chestnuts but I will the next time. I also used light soy sauce.
Cook frozen broccoli according to directions on package or boil fresh for 8-10 minutes in small amount of water.
Add water chestnuts to the broccoli so that it gets hot.
Transfer to a serving bowl.
In pan used for cooking broccoli, melt margarine and add soy sauce.
Pour over broccoli, tossing to coat.