Oriental Braised Eggplant (Aubergine)
Prep 45 mins
Cook 1 hr 10 mins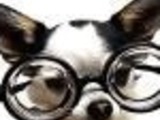 A recipe from "A Spoonful of Ginger" by Nina Simonds, this is sweet and spicy and healthy and quite easy to make.
Directions
Trim the ends of the eggplant and cut lengthwise into ½-inch thick slices.
Arrange eggplant slices on a cookie sheet lined with paper towels and sprinkle both sides with salt.
Let them sit 1 hour, then pat them dry and cut into 1 1/2-inch-long pieces.
Heat a large flame-proof casserole or Dutch oven and add the oil and heat until hot.
Add the chile paste and stir-fry for 5 seconds over high heat, then add the other seasonings and stir-fry until fragrant.
Add the red onions and sauté about 1 ½ minutes, then add the red pepper and sauté another minute.
Add the eggplant and stir-fry for 2 to 3 minutes.
Add the braising liquid (broth, soy sauce,rice wine and vinegar), cover, and heat until boiling.
Reduce the heat to medium, cover, and cook about 12 to 14 minutes, or until the eggplant is tender.
Uncover, increase the heat to high, and cook until the sauce is reduced to a glaze. Transfer to a serving platter and sprinkle with the scallion greens.
Most Helpful
Tasty eggplant with ginger, garlic and chili flavors. I did brown onions and eggplant before braising them, to give them little deeper flavor.
I enjoyed this! I used vegetarian "chicken" broth, halved the recipe, and served it ovr rice. Thanks Kate!