ChefLee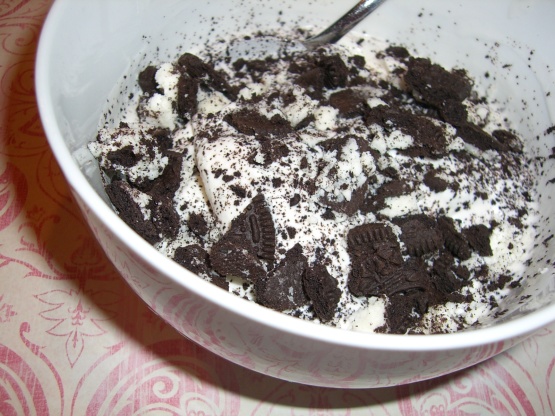 You dont have to go to a fancy ice cream parlour to have fancy ice cream.. do it all at home! So simple, yet so delicious! Enjoy!

I love to "spruce up" plain vanilla ice cream by adding in as much crushed oreos as my heart desires. Great with some hot fudge sauce over the top too.
Crush oreo cookie into pieces.
Mix in with ice cream.
Enjoy right away or freeze till ready.
Yum!