alligirl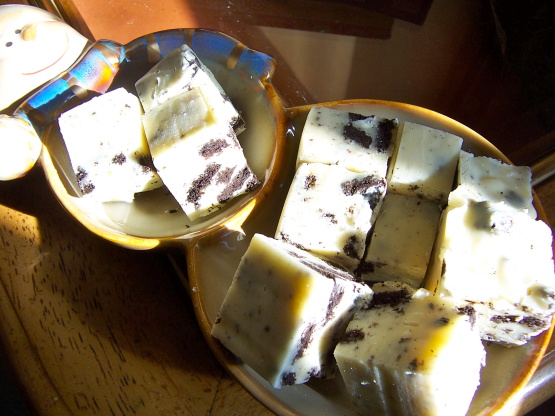 I found this on the back of my free Kraft Cooking magazine. It's very good.

I agree with other reviewers - tasty but sweet. It was very easy compared to other fudge I have made.
In a pot on medium heat melt the chocolate in the milk.
Remove from heat and stir in the crushed cookies.
Spread evenly in a parchment lined 8x8 square pan.
Chill 2 hours or until firm.
Cut into small squares.