Mandy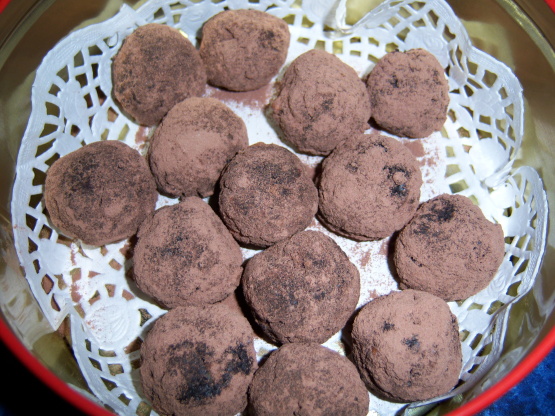 This recipe is from Kraft, so simple & yummy. I'm not big on rum flavour so I used coconut extract instead but you could use whichever flavour takes your fancy or even leave it out altogether.
COMBINE the OREO crumbs, condensed milk, pecan nuts, cherries and rum in a bowl until well mixed.
ROLL heaped teaspoons of mixture into balls. Roll in cocoa and chill until firm.