flower7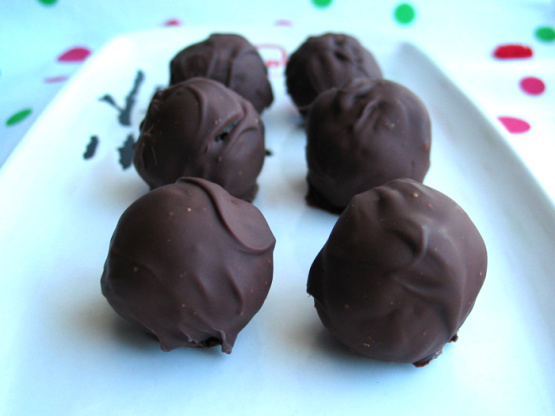 Delicious and easy to make with just a few ingredients. Trust me, these won't last long!

OMG are these good! I made a partial batch and I'm so glad I did or I'd be in danger of eating every last one in one sitting...! I used 9 Oreos, 2 Tbsp cream cheese and 2 oz semi-sweet chocolate (there was a smidgen of chocolate leftover but it would have been tough to coat them fully without the extra). After mixing them up and rolling into balls, I refrigerated them for an hour or so before coating in the chocolate. In the end I had 6 *fabulous* truffles. Thanks for sharing!
Crush Oreos in a food processor until smooth.
Blend in cream cheese.
Make balls out of about 1 tablespoon of the mixture.
Dip into melted chocolate and let harden.
Keep refrigerated.