3 Reviews
Very nice, and easy! I used some leftover baked salmon, and subbed milk for the liquid that would have been on the canned salmon. The mustard gives it a bit of zip. Served with Creamy Tarragon Sauce. Made for Fall 2011 PAC game.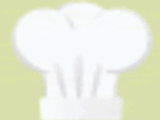 Very nicely done. Followed directions as written for a great lunch. Thnx so much for posting, Mary. Made for Fall 2008 PAC.

Loved this! Used some dry English mustard and Ritz crackers. Holds together nicely and makes tasty patties. Thanks Mary for posting!

Oregon Salmon Patties