AmyZoe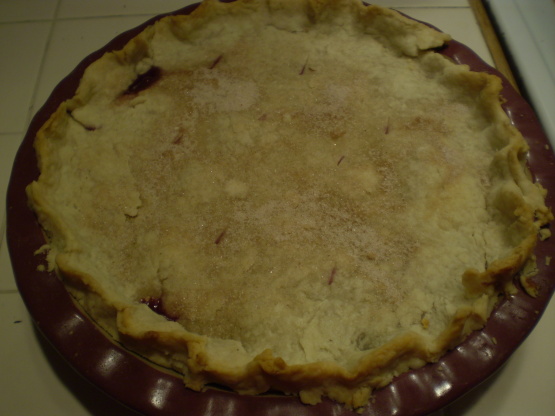 Delicious pie that is about as close as you can get to fresh. *DO NOT use pie filling*You can use other types of blueberries but oregon is the most common and I got this recipe from their can and it works great.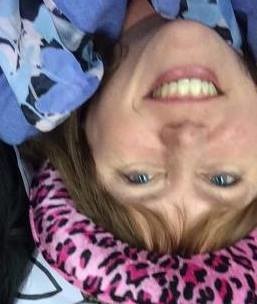 Top Review by AmyZoe
I had to make this recipe because I was born and raised in Oregon. I don't know much about Oregon Fruit brand because I only bought a 15-oz can and wound up a little short to fill the pie. In a pinch, I threw in a bunch of fresh frozen raspberries with the blueberry mixture (the color was gorgeous). When I was squeezing my lemon juice I got some pulp in it and decided to add more because it would be a great lemon taste and an interesting texture. I liked TomSawyer's idea of topping with sugar and made a cinnamon sugar mixture which I enjoyed. Thank you for putting up with all my science experiments because I had a great time making this pie, and it's quite delicious. Made for Spring Pac 2009. Thank you TomSawyer!
2

(10 ounce) cans blueberries (I recommend Oregon Fruit)

6

tablespoons sugar (more or less to taste)

3

tablespoons cornstarch

2

tablespoons lemon juice (optional)

1

(9 inch) double crust pie crusts
Preheat oven to 400 degrees Fahrenheit.
Drain the berries and reserve the syrup from one can.
Stir the syrup in to the combined mixture of the cornstarch and half of the sugar.
Cook over medium heat, stirring constantly until thickened (it will thicken quickly).
Remove from heat.
Gently stir in remaining sugar, blueberries, and lemon juice.
Let stand while preparing pastry.
Line a 9-inch pie pan with pastry and fill with the filling.
Dot with butter or margarine.
Adjust top crust on pie, cuttin slits for the steam to escape, and seal; I recommend adding some sugar over the top after sealing.
Bake for 30 minutes or until filling is bubbly and crust is brown.