Derf2440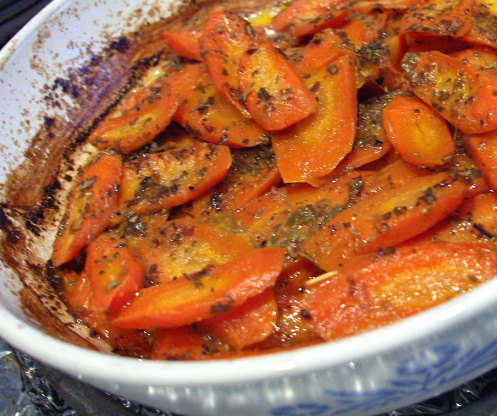 I love these carrots. This is a great side dish recipe.

This was super easy to make and tasted great, which was nice, however I found that the carrots didn't all cook the same way. Some were shriveled up because they were over cooked and some were almost raw. So make sure that you mix your carrots during cooking.
Wash and peel carrots.
Slice carrots 1/4 inch thick.
Make one layer of carrots, butter and oregano.
Repeat.
Add two Tablespoons of water.
Cook for one hour at 350 degrees.
Stir before serving.