mcs89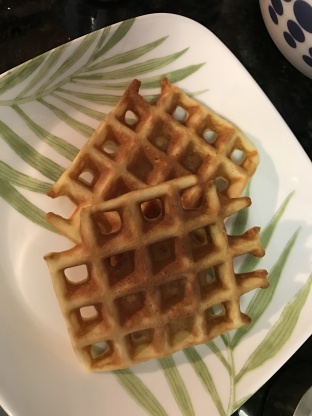 This comes from the Red Lion B&B website. These can be made OAMC. Just make the waffles then flash freeze them (individually) before putting them in ziplock bags. Label and date. To reheat, put in the toaster or microwave.
In large bowl sift together flour, baking powder, sugar and salt.
In separate bowl combine eggs, milk, orange juice and butter; beat well. Add orange zest to egg mixture ; pour this into flour mixture beating well until mixture is smooth.
Ladle onto hot, well-oiled waffle iron and cook until waffles are golden. Serve hot with butter, jam and syrup.