Orange Velvet Gelatin-Yogurt Mousse
Kathy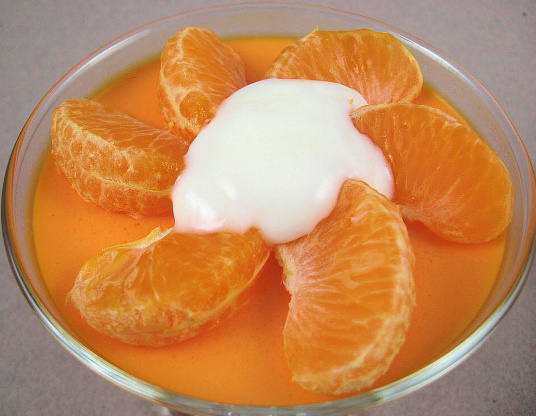 Inspired by another recipe (Raspberry Pink Velvet Gelatin-Yogurt Mousse), I made an orange version which I like even better.
In a medium bowl, dissolve gelatin in boiling water. Stirring until gelatin is completely dissolved.
Whisk in yogurt.
Spoon into 4 sherbet glasses or pour into a gelatin mold. Chill until set, about 1-2 hours.
When ready to serve, top with orange segments and a dollop of yogurt.