CoffeeB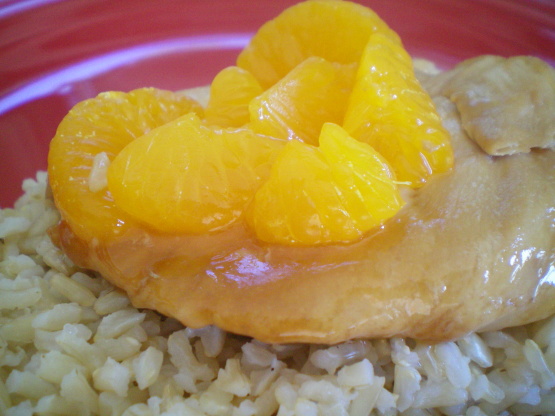 From an old Betty Crocker booklet. The original had the chicken cooked in the microwave but I always found it to be a bit dry - so I adjusted it to bake in the oven. I serve this over a nice brown rice and with a crusty bread.
Preheat oven to 350F and lightly spray a 3 quart casserole dish.
Arrange chicken breasts in casserole dish.
Mix brown sugar and cornstarch.
Add apple juice, teriyaki sauce, oil and garlic to the brown sugar mixture.
Pour this over the chicken.
Cover with foil and bake for 25 minutes, basting with sauce a few times through baking.
Uncover and top with orange segments and green onions and continue baking an addition 5-10 minutes or until chicken reaches a temperature of 180 degrees.