Annacia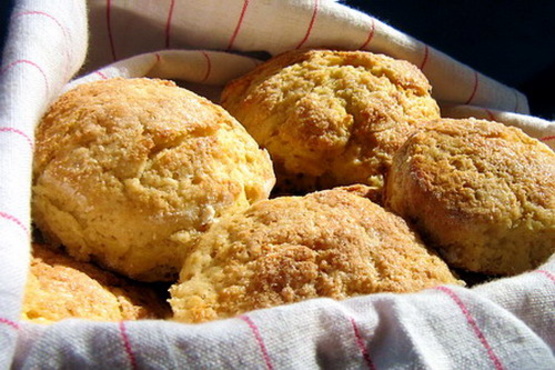 Ever tried an orange tea biscuit? No, why not? These are wonderful served with fried chicken. You will not believe how much you'll enjoy them. Also excellant with a cup of hot tea.
In large bowl combine flour, sugar, salt, baking powder, baking soda, cream of tarter, orange rind and orange peel, stirring well.
Cut in butter until crumbly.
Mix buttermilk and orange juice together, stir to mix well and pour over flour mixture, combing quickly, dough will be soft.
Turn out onto a lightly floured surface, knead gently 10 times and pat into 1/2" or 3/4 " thickness.
Cut the dough with a 3" cookie round.
Brush biscuits with milk.
Dip sugar cube in orange juice and press into top of biscuit.
Bake on greased cookie sheet at 450 degrees.
for 13 - 15 minutes.