Orange Steamed English Pudding With Rum Butter
Sara 76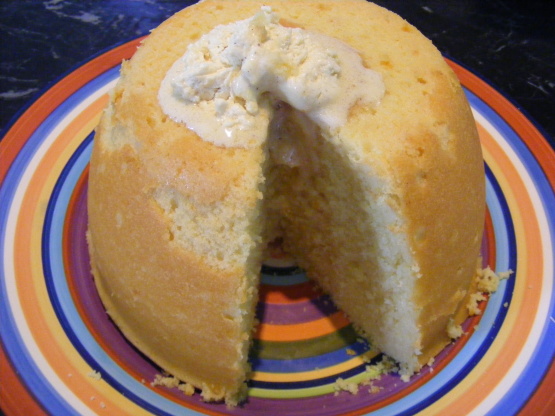 Haven't tried this one, but sounds really good.

WOW! I would give this 10 stars if I could! My Dad used to make the most delicious steamed puddings all the time, and this is just as good as any he ever made! We enjoyed it with coffee for afternoon tea instead of dessert, and it was just wonderful! The butter really finishes it perfectly! Thankyou so much for sharing this! [Made for PRMR]
Cream the butter and sugar together in the bowl of an electric mixer until light and fluffy. Beat in eggs one at a time, making sure each is incorporated before adding next.
Sift flour and baking powder together in a separate bowl and alternately add flour mixture to the butter mixture with the orange juice.
Stir in grated zests and turn the batter into a well buttered 1 quart steamed pudding mold and cover tightly with a lid or a double layer of foil secured with kitchen string. Set the mold on a rack in a kettle with a tight fitting lid and add enough hot water to kettle to reach 2/3 of the way up the sides of the mold. Steam the pudding covered for 2 hours.
Remove and let pudding cool a bit on a rack for 10 minutes, uncovered. Meanwhile, MAKE THE RUM BUTTER: With an electric mixer with a whip attachment, cream butter. Beat in sugar a little at a time and then beat in rum, zest and nutmeg. Beat until light and fluffy and transfer to a serving bowl. Place a serving plate on top of the pudding and invert onto a serving plate and serve with the rum butter.