Vindwyn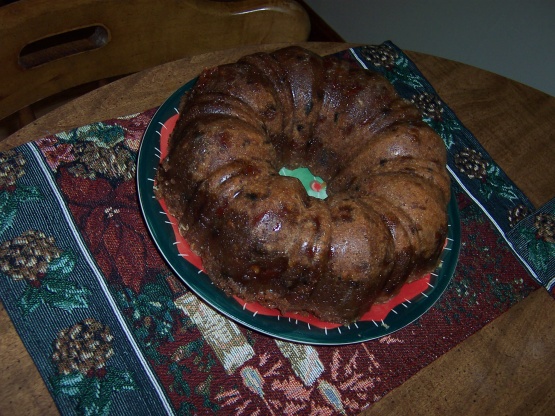 I made this cake for Christmas last year. I will never make a traditional fruitcake again. This cake was off the chain! My family is already requesting it thus year. The only change that I made was using cake flour and adding bourbon and gran Marnier to the glaze and soaking it for 24 - 48 hours before serving. While it is an expensive cake to make, it is so worth it!
Sift flour and salt (if using); set aside.
Combine orange slice candy, pitted dates, pecans and coconut; set aside.
Beat butter until light. While beating, gradually add sugar. Beat eggs, then add to butter and sugar.
Combine baking soda and buttermilk.
Add milk alternating with flour mixture. Blend well after each addition.
Add candy mixture, mixing well.
Turn into a 10-inch tube pan that has been greased and floured. Bake for 1 hour and 45 minutes at 300 degrees.
Remove from oven; combine orange juice and sugar and mix well.
TOPPING Combine orange juice and sugar. Mix well. Pour over cake.